Send to Kindle
By: Elizabeth Byler Younts

"Also unto thee, O Lord, belongeth mercy…"
Psalm 62:12 (KJV)
Labor Day Weekend 2010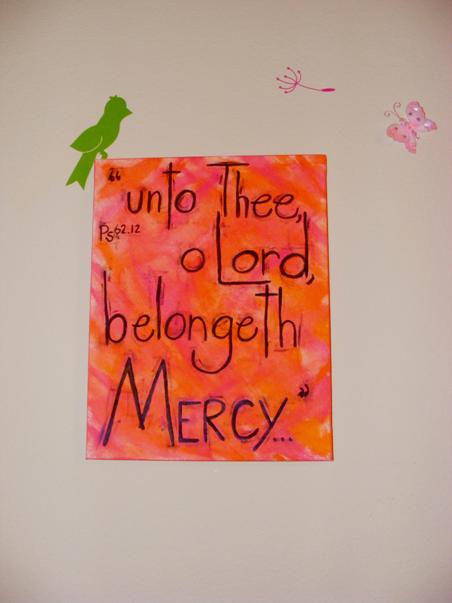 Davis and I were elated to be expecting our second child. Only weeks later we moved headlong into numerous complications and we handed this special new life over to the Great Physician with great expectations of His mercy.
With answered prayers and our baby's life sustained, our journey made a hairpin turn, leading us down a path to one of the most blessed moments in our lives. In the wee hours of a Sunday morning I was thrown into a sudden and quick labor. As our midwife sped to our house, not going the speed limit, she coached Davis on how to deliver a baby. And through our Father's touch our daughter was born into her daddy's hands. When Davis handed Mercy to me, I knew I was holding a perfectly imperfect child whose plan of life was already mapped out by our Creator.
On an unexpected day two-thousand years ago in a stable, another mother, alone with her husband and God, experienced the throes of labor and the elation of delivery. In her hands she held Perfection.
Oh, how blessed was my Mercy's journey into the world. How much more blessed is the world's opportunity to journey to the great Mercy. Jesus Christ.
Thank you, Father, for providing us with mercy…both little and great.
Mercy and her mom, dad, and big sis.
Elizabeth Byler Younts is the granddaughter of Lydia Lee Coblentz, the subject of her first book SEASONS: A REAL STORY OF AN AMISH GIRL. She is a member of the American Christian Fiction Writers. She is an Air Force Officer's wife with two young daughters and makes her home wherever her family is stationed. You may email her at elizabeth.by@gmail.com.