Send to Kindle
Hailee
by: Penny Zeller
We've all made mistakes. I suppose we should recognize that, but sometimes jealousy and arrogance just plain blur our vision. We begin to think we have the right and the duty to judge others, to put them in their place, and to announce their transgressions to all the world. Tragically, few of us realize how deeply our words and actions wound those on the receiving end of them.
In the book Hailee, by Penny Zeller, readers come to see the spiritual damage we cause when we refuse to afford to others what God so graciously gives us–a second chance. Hailee, who has now out-grown the mistakes of her past, is terrified that anyone in her new hometown will find out what she did to survive all those years ago. Nate–now Reverend Nate, also made terrible mistakes as a young man trying to fit in, so he knows what it's like to hope that no one ever finds out.
It seems that character-after-character in this book either has something to hide or something to forgive–as it is with all of us. I fully expected Reverend Nate to suggest that the first person to never have sinned cast the first stone at Hailee. Though he never does, those words echoed through my soul as the two stood to face the uncovering of their pasts. But the truth is, too many of us are like the angry, agenda-driven townsfolk who level the accusations.
We feel justified in dragging others through the mud so that we can get what we want. The thing this book points out so gently is that God has already forgiven us. Our task now is to learn to forgive each other and ourselves so that we can step in to the Promised Land He has laid out before us. It is a challenge the characters face with grace, dignity, and love and one they call each of us to face as well.
See more about "Hailee" Today Click Here!
*~*~*

About Penny Zeller:
I was bitten by the writing bug at age seven when I began writing Bible stories in my own words. In fourth grade, I started to write fictional stories and "publish" them in homemade wallpaper-covered cardboard books.
I also write a blog "A Day in the Life of a Wife, Mom, and Author" where I serve up a dose of humor relating to family and writing life, write movie reviews from a Christian perspective, and introduce you to some of my favorite author friends through author interviews and giveaways.  I am an active volunteer in my community. I serve as a Bible study leader, co-leader of a women's prayer group, and founder of The Sisters in Christ Community Girls Night Out. My passion is to use the gift of the written word to glorify God and to benefit His Kingdom. I devote my time to assisting, encouraging, and nurturing women and children into a closer relationship with Christ. When I'm not dreaming up new characters for books, I enjoy spending time with my family and friends and camping, hiking, canoeing, gardening, and playing volleyball.
*~*~*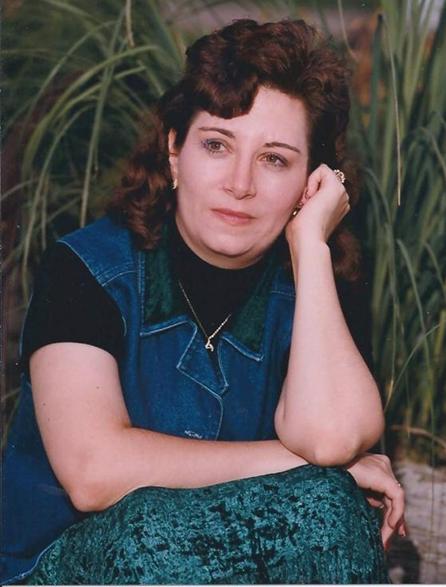 About Staci Stallings:
Staci Stallings is a Contemporary Christian author and the founder of Grace & Faith Author Connection.  The full line of Staci's books, which include Contemporary Romance, Bible Studies, and short story collections can be found at:  http://stacistallings.wordpress.com
Her blog is at: http://spiritlightbooks.wordpress.com