Send to Kindle
We're so excited to have Tracy Ruckman, the owner of two independent publishing companies, with us today. Tracy is so inspiring to be around.  Even her emails smile!
Welcome, Tracy… 
Our readers would love to know a little more about the woman behind the smile.  Can you tell us about who you are beyond the writing and publishing persona?
Beyond writing? I'm wife to Tim – the most incredible husband you could ever imagine. I'm mom to two grown sons. In 2010, I started back to college full-time and am pursuing a degree in Biblical and Theological studies – I'm loving it!
Biblical and Theological studies?  Wow.  Nothing easy about those courses.  I'm curious if you weren't writing and going to school, what would you be doing?
If time and money were no object, I'd be traveling – I love exploring new places. I'm a foodie too, so I have to try out local foods everywhere we go. But if I had to earn a living … hmmm… maybe a travel guide, a cross between Rick Steves and Samantha Brown. LOL!
Travelling and food?  You're my kind of person!  Tell us about your current writing endeavors.  What are you working on now?
Earlier this year, I was accepted into a Citizens Police Academy in a small community next to ours. When I started the Academy in September, I started learning about the town and fell in love with it. Then this idea for a book series hit me and has grabbed me hard and furious. So I'm working on it – women's fiction.
We've also started plotting the second book in the Dangerous Games Series. Board to Death released in September of this year, and Hands of Death will release in June 2012. Each book features a mystery novella written by Amy Barkman, Debbie Roome, and myself.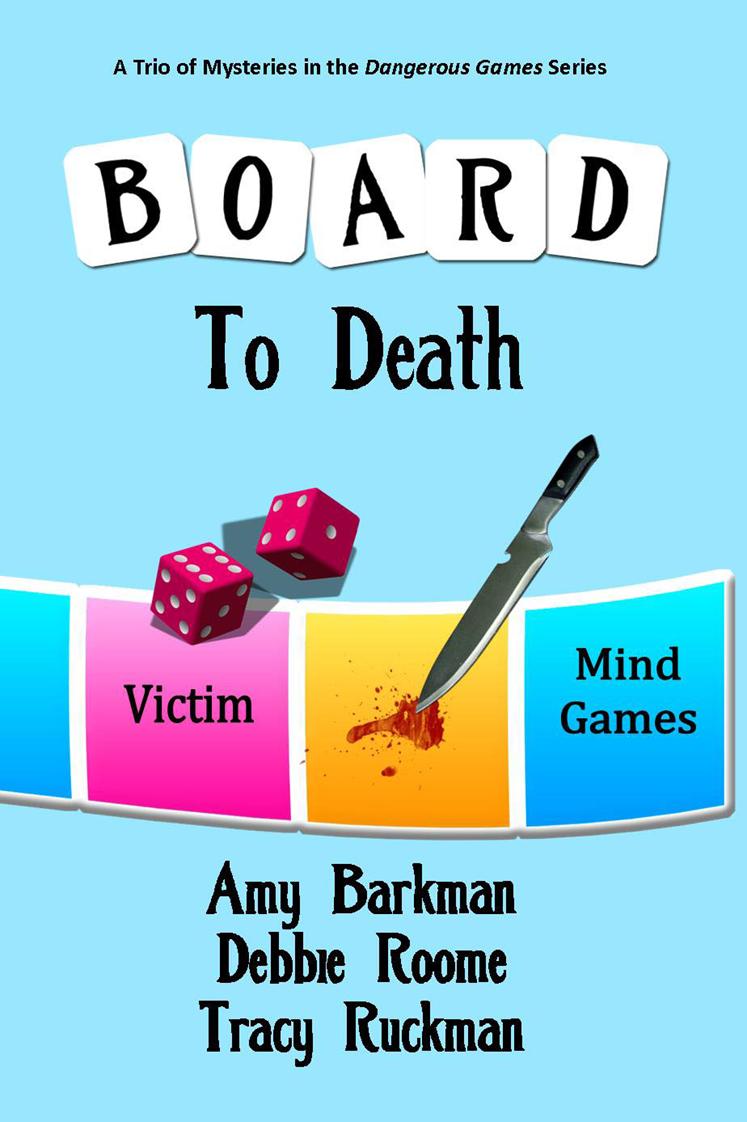 That is so cool.  I never thought of a games hook for a mystery series.  Is that all you're working on?
From 2007-2009, I ran the Pix-N-Pens blog. At the end of 2009, we stopped posting there, because we were going to start the publishing companies, and I started basic blogs there. But I also set up a personal blog, and I've struggled to keep it active because of all my other "irons in the fire." This week, I decided I would open up the blog for guest posts with the following themes:
Mystery Mondays – anything related to mysteries and/or mystery writing.
Tackling Tough Topics Tuesdays – writing about tough topics is a struggle for all of us. I'm hoping some who've done it will share their knowledge with us.
Writing Your Passion Wednesdays – self-explanatory
Talk About it Thursdays – interviews, reviews, promotions
Fun and Free Friday – anything that strikes my fancy that's fun.
Sounds like something fun to check out and probably learn from as well.  So in all your "free time," what do you most like to read?
I love reading clean, fun mysteries – that's why writing Board to Death was so fun. I also like women's fiction as long as it's not so sad that I cry all the way through. Right now I'm reading Lost Melody by Lori Copeland and Virginia Smith, and it's going to be one of my all-time favorites I think.
Nothing like being in the middle of an all-time fav, right? 🙂  Almost wish you could just read it forever.  You know, sometimes we read something in a book or somewhere else that really speaks to us.  Beyond your current all-time fav, do you have any quotes or sayings that touched you deeply?
I tend to beat myself up a lot – over past failures, mistakes, wrong choices. Romans 8:1 says that "there is now no condemnation for those who are in Christ Jesus" (NIV). It reminds me how much He loves me – enough to die for me. What a gift He gave us.
That's always good to remember especially if you're prone to beating yourself up for being human.  Okay.  Besides the new book and the blog, are you working on anything else right now?
This summer, I opened two independent publishing companies. Our first two books came out during the month of October, the third releases the first week of November. Several books are already on the schedule for next year, including two sequels to books we published this year, and a women's fiction title by one of ACFW's Genesis winners. We're very excited about that!
Wow! I can see why you're excited.  So where can our readers go to find out about your company and especially about the books?
My Website is www.TracyRuckman.com
The Publishing Company www.WriteIntegrity.com
PixNPens Blog www.PixNPens.com
Facebook https://www.facebook.com/tracyruckman
And you can find me on Twitter: @TracyRuckman
Thank you so much, Tracy, and best of luck in all your adventures!
Next Friday we'll catch up with G&F Author, Dana Pratola.  Don't miss it!