Send to Kindle
By Shelley Hitz, www.Self-Publishing-Coach.com
Did you know that Amazon gives you a free tool to help you in your book marketing efforts? I did NOT know about this tool in the first two years of my publishing journey and I wish I had because I know it would have helped me sell more books. What is this free tool? It is called your author central account. You can sign up for your account here: http://authorcentral.amazon.com . For each version of Amazon, you will need to sign up for a different author central account (i.e. http://authorcentral.amazon.uk, etc.). I wish they would combine them all into one account, but for now they are separate.
Update Your Book Categories
One of the most powerful things you can do in your author central account is to change your book categories. By changing then to less competitive categories, your book can easily become a #1 bestseller on Amazon. Who doesn't want their book to become a #1 bestseller?
All you need to do is to research your categories and then contact Amazon via your author central account about the categories you would like changed. There is a contact link at the bottom of the webpage where you can contact them directly. For Kindle books, you need to use the contact link in your KDP account.
The first time I discovered this option and changed categories on one of my books, within a few days the Kindle version became a #1 bestseller for its category!
I was amazed and looked at the book sales. It didn't actually sell more copies than previously, but it had become a bestseller simply because I chose more relevant and less competitive categories. I show you exactly how to do this in my training "Amazon for Authors" here: http://amazon.self-publishing-coach.com.
Modify Your Book Description
Another great feature of your amazon author account is the ability to change your book description on Kindle or print books. You can add bold, italics, numbered lists, bullets and more to your description.
Your book description is one way to pre-sell your book to your potential readers, so adding this extra formatting can really help your book stand out from the competition.
Add Reviews to Your Book Sales Page
Along with adding extra formatting to your description, you can also add quotes from your most powerful reviews on your sales page via your author central account. For each book, there is a section that you can add reviews and this will then be published on your Amazon sales page giving you more credibility and catching your potential reader's attention. You can also format these reviews with bold and italics but don't go overboard. They will speak for themselves!
Get Help
Finally, through your author central account you can get help and get your questions answered. Their customer service has always been great anytime I have contacted them. You can contact them via phone or e-mail. For phone, they will call you back within a few hours and with e-mail they usually reply within 24 hours.
When I first started using my author central account I had several questions that they were able to answer right away and helped me tremendously. Also, if you notice anything wrong with your sales page let them know. I recently noticed that my entire book description wasn't showing and there wasn't a "show more" link. I was getting ready for a big book promotion and contacted them. Within hours it was corrected and I was ready for my promotion.
Conclusion
If you are publishing on Amazon through print books or Kindle eBooks, using your free author central account is one technique that I recommend to all authors. What are you waiting for? Get started now here: www.authorcentral.amazon.com.
If you want more step-by-step help setting up your author central account, sign up for one of my most popular trainings, "Amazon for Authors" here: http://amazon.self-publishing-coach.com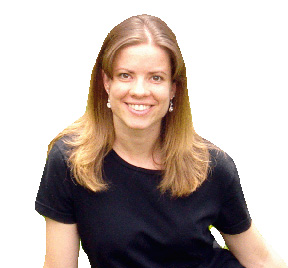 Shelley Hitz is a Christian author and speaker. Her main passion is to share God's truth and the freedom in Christ she has found with others which she does this through her books, websites and speaking engagements. You can learn more about Shelley's ministry here:www.ShelleyHitz.com
Shelley also offers advice to authors including free author tools and templates that you can download here: http://www.self-publishing-coach.com/newsletter.html