Send to Kindle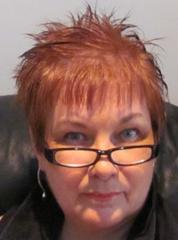 by: Nike Chillemi
Psalm 25: 4-6   4Make me know Your ways, O LORD ; Teach me Your paths. 5Lead me in Your truth and teach me, For You are the God of my salvation ; For You I wait all the day. 6Remember, O LORD, Your compassion and Your lovingkindnesses, For they have been from of old.
The New Year is upon us and for many the past year has been difficult. We've seen food prices skyrocket, investments plummet, some folks have lost their jobs, and now gas prices are threatening to rise. Others have had personal issues in their health or relationships. Yet others have suffered loss.
Still, I've heard from many that the Christmas season has been wonderful, from Advent right up until that special day. And many are going on to celebrate Epiphany. Oh, yes, the gifts given and received may not have been glitzy this year. Useful items might have been chosen. Gourmet goodies from the kitchen, handmade crafts.
This makes me think of the way Christmas was celebrated from old in America. As a historical fiction writer of the modern era, I've done quite a bit of holiday research into the America of the 1920s – 1940s. Mittens, gloves, and scarves were lovingly knit, wrapped with care, and placed under the tree in those days. A grandfather might hand whittle toy soldiers for his grandson. Families gathered, some members traveling great distances to be together. But most importantly the reason for the season was nearly universally observed in America. The nativity story in the Book of Luke was read from almost every radio station and many families read it at home on Christmas Eve, or they bundled up and braved the cold to attend candle light worship services. Every city, town, and village had a crèche in its town square. In spite of the great hardships of two world wars and a great depression, there was a can-do spirit in America. Citizens had optimism, get up and go… drive. The believed there was almost nothing they couldn't do with hard work. And those generations of Americans achieved great things. Perhaps in the New Year we might look back and take a page from their book. I hope and pray that in my Sanctuary Point series, I've accurately depicted this time in American history.
Lord, I pray America might turn toward You and become a kinder, gentler nation, yet retain a stiff backbone. Let us walk in this New Year, as Your Son commanded us, with great love for You, love of our neighbor, and love and respect for ourselves. Let us conduct ourselves with greater honor. Let our words be honest and true. Let simple courtesy come back into common usage. And in all things, let us look to how You would have us walk the days of this New Year out. In Jesus name, I pray. Amen.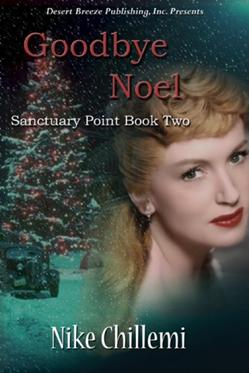 The first body is found under a trimmed Christmas tree, the second as they ring in the New Year (1947), the third goes head long out a window. Will a young pediatric nurse determined to make it on her own be able to care for an infant whose mother was murdered and escape the killer who has struck again?
In "Goodby Noel"
Amazon (including Kindle). http://tinyurl.com/cehd6xz