Send to Kindle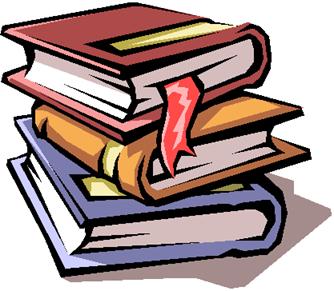 By:  Shawn Lamb
For an author, nothing is scarier than striking out on one's own when it comes to promotion.  When a publicist or agent is involved, they usually take care of arranging books signings or readings. Some even do online blog tours. All of these are good, to a point. Perhaps the best method I've discovered for promotion are events, whether a local street fair, book festival or convention.
Since I write YA fantasy from a Christian perspective and just branch out to Christian historical fiction for adults, I primarily concentrate on home school conventions.  I have four conventions, 1 international book show, a national convention and twice attended the Decatur Book Festival in Decatur, Georgia in the past 2 years, totaling 8 events.  Decatur is entirely dedicated to authors– established, traditionally published, as well as indie authors. Almost 80,000 people attend and it's quite an experience to speak and sign books at so large a venue.
We deck out our booth with posters and have our book trailers playing in a 12-minute loop on a 19" television along with Briana dressed in costume as Shannan, the heroine of the Allon series.  We just started with 2 events last year and this year expanded to 6 events, each concentrating on different demographics. For example: MTHEA drew from Middle Tennessee and Southern Kentucky.  In Memphis, I gained readers from Missouri, Arkansas, Mississippi, Alabama, Iowa and Illinois along with West Tennessee. Decatur brought in new readers from George and South Carolina. Next year, I plan to go north to Cincinnati and draw readers from the upper Midwest. Events give authors something online can't – face-to-face interaction that make personal connections. By returning to these annual events, I'm building a fan loyal fan base.
Costs for booth vary greatly but generally run around $150 to $500. However, other factors should be considered such as gas for travel, food and hotel if it is out of town.  For me, this is an investment since I can't afford an advertising campaign, but I get back so much more than a nameless, faceless online media blitz, blog tour or press release.
Tips for a good, safe and successful event:
PLAN!!! Yes, plan down to the last detail. Leave nothing off the list, including scotch tape, paperclips and Tylenol. You may laugh at the last one, but when you are on your feet for up to 13 hours on concrete floor, you will NEED Tylenol!
Pack wisely – what you haul in is what you will need to break down. Books are your first priority, but bring good chairs.  The chairs provided are used time and time and time again. Do your back and feet a favor and bring good chairs and those interlocking mats you see at gyms or day-care centers under kid's play sets.
Pay attention to the does and don'ts at each venue and what they provide and don't provide. We need electricity to run our T.V., DVD player and computer for transactions. Many places charge outrageous fees for these, so if you need electricity, plan for an alternative source. We have a power station that is all-inclusive – the type one carries in their car for emergency jumps starts.
Bring your own food and drinks – this not only helps to keep costs down, but also you won't have much time. It never failed – even just going to the bathroom someone would stop by the booth looking for me. When we travel to an event, we get a hotel room with a refrigerator to store our food, which we transport in the cooler we'll use for the events. We make sandwiches, wraps, easy finger food and water!
ENGAGE!  Don't bombard people with handouts and hawking, that can be a big turn-off, but don't sit back either. Freebies are good and so are prizes.
The latter is probably the hardest since there isn't a technique or 12-step method to closing a sale. However, overbearing hawking is a turn off.
The best example of overbearing was a woman who paid for 3,000 four-color postcards – well done and professionally printed.  She gave them to whoever passed her booth and even canvassed the event – which was against policy for solicitation. By the second day of the three-day festival she ran out of postcards. When taking breaks, we saw piles of her postcards lying on top of trashcans. The result of her aggressive hawking only generated a couple of dozen book sales.
In contrast, we printed out 200 ½ sheet flyers from our home computer on cheap parchment paper with black ink and targeted our audience within the confines of the festival area. One-day of ALLON book sales equaled her total.
As for attire, we dress in casual professional and Briana wore her costume. With social media you can sit at your computer in your skivvies and no one would know. But not at events, your appearance, speech and mannerism are important parts of the presentation.
Figuring out what to say is hit and miss at first. Yet, I soon discovered the best approach was talking about the inspiration for Allon – the fact my daughter asked me for a story and I did it. From there the conversations took off in various directions depending upon questions from the parents or kids.  This is where genuineness comes into play. If your book is personal, don't be afraid to speak about it. Personal stories resonate with people.
Don't pressure people into buying a book.  When someone hesitated with uncertainty if their kid would like Allon, we told them to go on the website and read an excerpt, watch the videos.  Quite a few people returned the next day having done as we suggested and bought books. You need to have the mindset of not just 'selling books', but of gaining readers and generating long-term interest.
To get an idea if an event is good for your books or not, attend some in your local area. Speak to the vendors and look for clues of what works and what doesn't.  Also, consider events more pertinent to your books such as cooking conventions or home and garden shows. Also, don't overlook local street fairs or celebrations to get your name known among your friends, neighbors and local businesses.
Shawn Lamb is the author of the epic Christian YA fantasy series Allon along with The Huguenot Sword. She once wrote for the animated series BraveStarr, produced by the same studio that did He-Man and She-Ra. She has won several screenwriting awards including a Certificate of Merit from the American Screenwriters Association.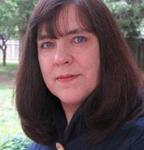 Find Shawn on the 'Net at:
Website: http://www.allonbooks.com
Amazon: http://www.amazon.com/Shawn-Lamb/e/B002LPYXF0/ref=ntt_dp_epwbk_0
Blog: http://allonbooks-thekingdomofallon.blogspot.com/
Facebook: http://www.facebook.com/profile.php?id=100000208991898&ref=name