Send to Kindle
By Laura J. Marshall
Sometimes the doubts can overwhelm the dream.  But more than believing in ourselves, we must believe in God; for we know the heaviness of our flesh and our sinful nature.  We must remember that God placed that gift, the gift of our dreams, that burning desire inside of each of us for a reason.
Instead of burying the talent, as the fearful servant did in Matthew 25 and then returned it the same as when it was given to him, we must be like the "good and faithful" servants who invested and risked; sowing and reaping, overcoming the fears they likewise may have felt. For their desire to please their lord with gain far outweighed their self-doubt and what-ifs.
We must be brave and prayerful when following the dreams that God has placed within our hearts. As writers, the words fairly flow from the heart, from the head, images and stories. We strive to prove ourselves worthy of our calling. We study and read, learn from our counterparts and all the while, a little piece doubting the existence of this "talent," asking ourselves, "Is it real?"
There is a love there that can't be denied, a burning; the love of images that flit through the mind at the merest mention of a word, time, or place; stories that catch fire in your soul and where you live for meaningful moments (of writing) during each day.  You yearn to share the journeys, the struggles, and the triumphs.  Most of all, we yearn to show the world our Lord; the One who picks us up and cheers us on when everyone else has called the coroner and pronounced us dead. The One who mends our broken hearts, heals our broken bodies, and give us a testimony from our testing.
I encourage you to be confident and stalwart; steadfast and humble.
God will give you increase and you will enter the joy of the Lord.
Walk in God's own dreams for your life; they are in your heart and you've been following them all along.
Habbakuk 2:2-3
Then the Lord answered me and said:
Write the vision
And make it plain on tablets,
That he may run who reads it.
For the vision is yet for an appointed time;
But at the end it will speak, and it will not lie.
Though it tarries, wait for it;
Because it will surely come,
It will not tarry.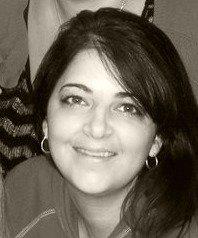 Laura J. Marshall can be found at www.LauraJMarshall.com.  She writes Christian Historical Romance and hopes to have one of her two novels available on Amazon soon.  Join her at Encouragement for the Christian Writer at: https://www.facebook.com/pages/Encouragement-for-the-Christian-Writer/179470742076487