Send to Kindle
At the end of November I was face to face with a big question. Do I have enough faith to spend my time writing books that logic says won't sell? As you may come face to face with this same question in your life as a writer, I thought I'd share my story with you.
Can I be totally frank with you?
I don't write literary fiction. My books aren't deep, there isn't a lot of internal monologue, and…here's the part I hesitate to mention…they tend to average about 3rd-4th grade reading level. For comparison, the NIV Bible is translated into 6th grade English.
My books are full of fun action and snappy dialogue. And they have an ease of read factor that some readers really like.
Nonetheless, many grown up readers find them juvenile, and my reviews at Amazon reflect that. My writing income has been tracking upward since I began in this business a couple of years ago, so I figured my work ain't perfect, but it's workin'.
However, several friends have asked if I would consider writing middle grade books, as it seemed like it would suit my natural style.
My two middle grade reading daughters asked me if I would please write kids books for them..
And this spring, I ended up at the Society of Children's Writers and Illustrators conference for a day. It felt like the mothership had called me home….And yet I went home and plotted another murder mystery.
You see, I just didn't want to write "chapter books."
So far, "chapter books" just don't sell well at Amazon, and Amazon sales have always been my bread and butter. Why would I step away from something successful to enter into something that looks, for all purposes, like it could only fail?
Put another way: Did I have enough faith to invest my talents, or was I going to keep them buried under the convenient midlist mysteries I have been writing?
At my November critique group our fearless leader said, "Listen, you just need to write to your strengths. Don't try to do what doesn't come naturally." I left that meeting still torn. Was it fair to my family for me to spend my time writing books that might not sell? I posed the question to a publisher friend of mind. I didn't mention the issue being about children's books though; I just voiced my concerns over struggling with my writing style in general. She said the same thing. Don't torture your style to make it match the wrong genre.
They were both right, these mentors of mine. But what if I failed?
And then, I went to a toy store.
It's a fabulous local place that keeps Girl Scout uniforms in stock. I had to go two days in a row, one to get the vest I needed, and the next to get the stuff to go on the vest. That second day the store owner remembered me. We got to chatting and my books came up. The store owner took one of my cards and asked if my books could be ordered from Ingrams. (The wholesale distributor.)
Do you see what just happened there? A local toy store that stocks books for kids asked if I had anything they could order. And I didn't but someday I could!
God didn't hit me over the head with a log and tell me to write children's books. But I think after the week I've had it would be almost disobedient not to try!
Despite middle grade novels being new territory for me, despite them also being new territory for e-readers, I am finally ready to take the plunge. I will step out in faith—with TONS of prayer—into uncharted waters.
And you should too.
I don't mean that you should write kids books. But you should listen carefully at your critique groups. How do your peers define your strengths? When you write, what part of your book gives you the most satisfaction? In your non-writing life, what gets your heart pumping? Is there a place where these all intersect? Is there an uncharted territory God could be using you in, if you only had the faith to step out?
Obviously, I don't have a contract in hand right now, or any other BIG sign to close this post with. I just have the faith to try. And that, at least from this side of the monitor, seems like a very big thing, to me.
(In the spirit of full disclosure, I recently finished the first of a three book mystery series that I plan to complete. Funnily enough, when I read the completed story I thought it sounded an awful lot like a Young Adult novel.)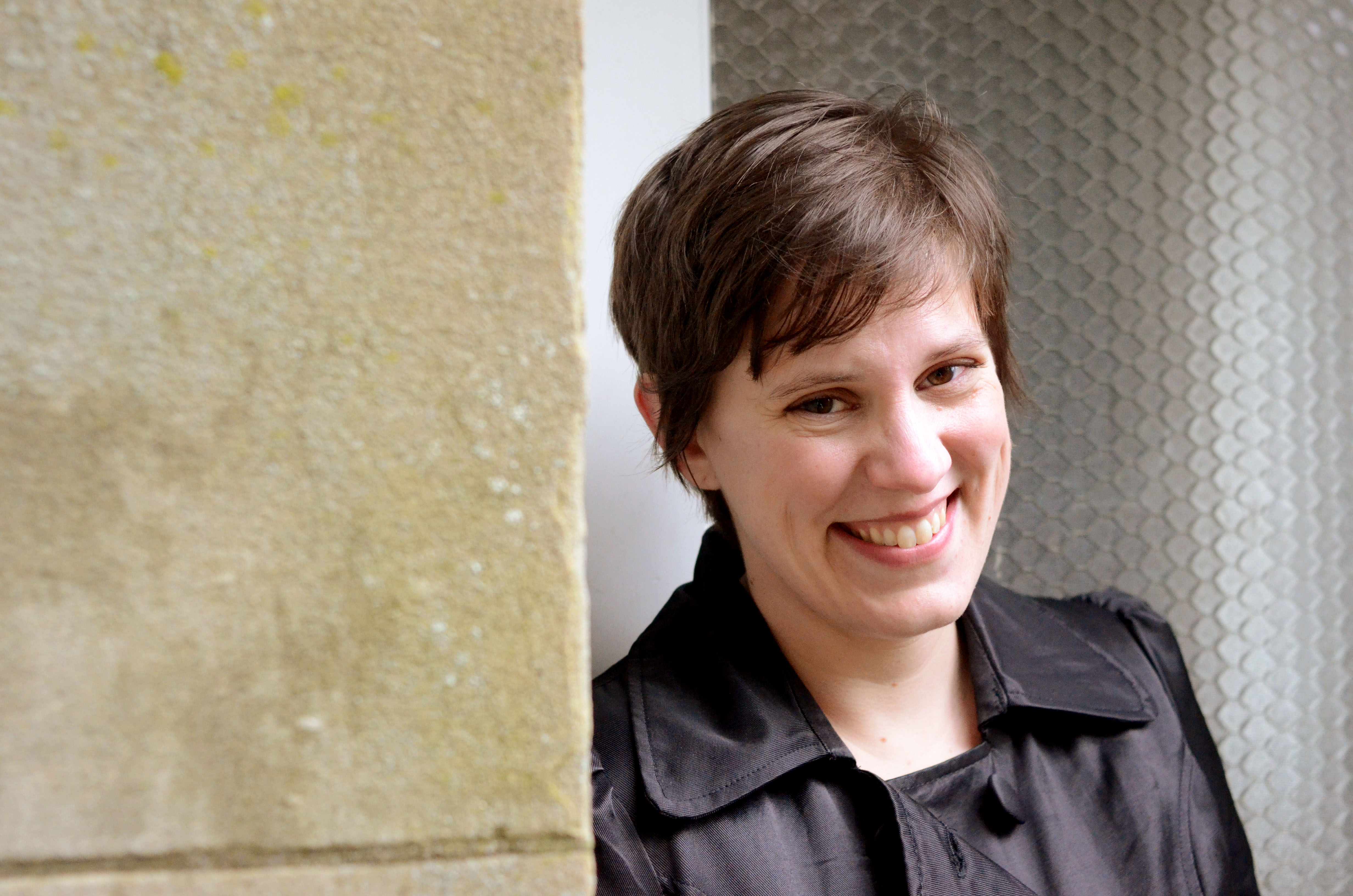 Traci Tyne Hilton is an award winning playwright from Portland, Oregon, the author of the Mitzy Neuhaus Mystery Series, and one of the authors in the The Tangle Saga series of science fiction novellas.
Traci earned a degree in History from PortlandStateUniversity and still lives in the rainiest part of the Pacific Northwest with her husband the mandolin playing funeral director, their two daughters, and their dog, Dr. Watson.
More of Traci's work can be found at http://www.tracihilton.com