Send to Kindle
Everyone wants a blue ribbon.  Blue.  First place.  The best.  Even kindergartners want that blue ribbon.  In sports, I was never a blue-ribbon person.  In a race I was always last.  In baseball I was as likely to get hit on the head as to drop the ball.  In basketball I was fine as long as there weren't nine other players on the court with me.  Where I got my horrible sports ability, I don't know, but I got it.  And I got it early.
During the spring of my kindergarten year, our class had a fieldtrip to a park in a town about 20 miles away.  Making that drive now is no big deal, but when you're six and you've lived in a town of 300 all your life, going to a town of a couple thousand is a very big deal.  Nonetheless, looking back now, I don't remember much of that day.  I'm sure we ate our little sack lunches, played on the swings, slid down the slide—typical six-year-old stuff.  Then it was time for the races.
However, these were no ordinary races.  Some parent had come up with the idea to have the picnic kind of races, like pass the potato under your neck and hold an egg on a spoon while you run to the other side. I don't remember too much about these, but there was one race that will forever be lodged in my memory—the three-legged race.
The parents decided not to use potato sacks for this particular race. Instead, they tied our feet together.  One lucky little boy got me for a partner.  Now what you have to know about this little boy is that he was the second most athletic boy in our class.  I'm sure he knew he was in trouble the second they laced his foot to mine.  As for me, I was mortified.  This guy was a winner.  He almost always won, and I knew that, with me, he didn't have a chance.
However, apparently he didn't realize that as deeply as I did at the time.  He laced his arm with mine, the gun sounded, and we were off to the other side.  Couples were falling and stumbling all around us, but we stayed on our feet and made it to the other side.  Unbelievably when we turned around and headed back for home, we were in the lead!  Only one other couple even had a chance, and they were a good several yards behind us.
Then only feet from the finish line, disaster struck.  I tripped and fell.  We were close enough that my partner could have easily dragged me across the finish line and won.  He could have, but he didn't.  Instead, he stopped, reached down, and helped me up—just as the other couple crossed the finish line.
I still remember that moment, and I still have that little red ribbon.  When we graduated 13 years later, I stood on that stage and gave the Valedictory address to that same group of students, none of whom even remembered that moment anymore.  So, I told them about that little boy who had made a split-second decision that helping a friend up was more important than winning a blue ribbon.  In my speech I told them that I wouldn't tell which of the guys sitting there on that stage was the little boy although he was up there with me.  I wouldn't tell because in truth at one time or another all of them had been that little boy—helping me up when I fell, taking time out from their pursuit of their own goals to help a fellow person in need.
And I told them why I've kept that ribbon.  You see to me, that ribbon is a reminder that you don't have to be a winner in the eyes of the world to be a winner to those closest to you.  The world may judge you a failure or a success, but those closest to you will know the truth.  That's important to remember as we travel through this life.
You may not have a red ribbon to prove it, but I sincerely hope you have at least a few friends who remember you for taking time out from your pursuit of that blue ribbon to help them.  I'm thinking those will be the ones that really count—I know it's the one that counted the most to me.
Copyright Staci Stallings 2003
Staci Stallings, the author of this article, is a #1 Best Selling Contemporary Christian Romance author and the founder of Grace & Faith Author Connection. Staci has a special surprise for you today and tomorrow only…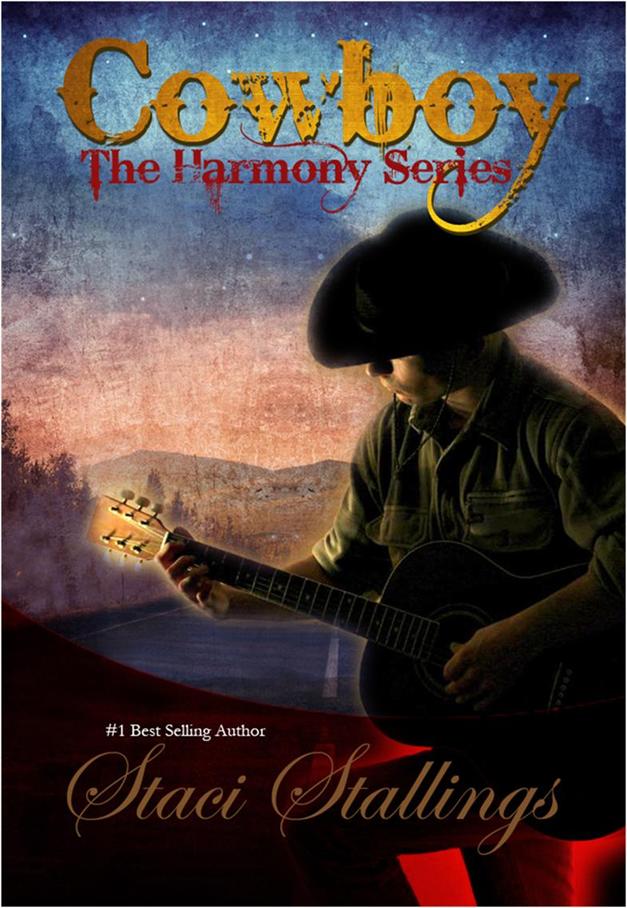 FREE ON KINDLE TWO DAYS ONLY!
December 4 & 5:
Cowboy
 "One of the most gripping contemporary romances I've read in the past three years."  
–Michelle Sutton, Amazon Top 1,000 Reviewer
Timothy Ashton Raines is at the top of his game and the end of his rope until one night, he walks away from everything…
Available today as a free download from Amazon!
http://www.amazon.com/Cowboy-The-Harmony-Series-ebook/dp/B0049B2E82/ref=cm_cr_pr_sims_t