Send to Kindle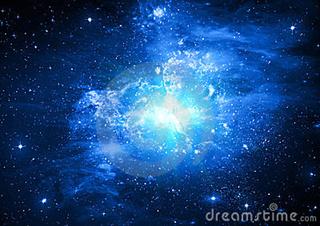 By: Staci Stallings
It's truly amazing to me how God puts certain understandings in my path.  I think I see clearly what He's doing, what He's done, and then click a new piece falls in and "Wow!"
Sometimes, there just is no other word for it.
In a sermon I once heard, Dr. Lee A. Simpson related the story of Abram.   This was a man who God had given a promise to.  God's promise was that Abram would be the father of many nations, but as Abram got older, he looked around, and this thing that God had promised just was not happening.  And Abram began to question God and question the promise.  It began to look to Abram like God just didn't know or understand how things worked down here on Earth.
So Abram went into his tent, and he started praying and explaining to God that youth had passed him by.  He was no longer a young man.  In fact, he was old, and so was his wife, and this whole father of nations business was just not happening the way Abram had thought it would when God promised him this.
How many of you have been there? Doubting that God will ever bring the dream you have to fruition.
I know I have.  "God, I thought You were going to use my writing to touch other people's lives.  What's up with that?  I feel like I sit here all day long, and I do all of this stuff, and what's it even doing?  Is it helping anybody?  Because frankly I don't see it.  I don't see Your plan.  I don't see You in this like I thought I would."
Then (I love this), God said two words to Abram.  "Step outside."
You see, Abram was in his tent, he was in his own little world.  In that tent he was safe.  He probably had his bowl right by his favorite mat—you know like that glass you have right by your favorite chair.  He probably had all of his little knick-knacks just so and his schedule down pat.  And then God came and said, "Step outside."
Step outside YOUR comfort zone.  Step outside YOUR plans.  Step outside what YOU think is possible, and when you do, you will step into MY world.
As Abram came out of the tent of his own limited experiences, his own limited vision, his own limited perspective, he saw the stars above him, and God said, "Count them."
Understand now, Abram had been used to praying in his tent.  He didn't think about what was outside.  So the stars were amazing to behold.  "Lord, if I cannot count this multitude of stars."
The lesson then went on that God wanted Abram not to just count the stars that he could see because the truth is there are so many more stars than even the ones we can see.  As Dr. Simpson says, "Count the stars you can see, and the ones you can only imagine…"
Ah, that's beautiful.  Count the stars you can see and those you can only imagine.
So my question to you is, are you inside that tent?  Are you comfortable where you are in the knowledge that you have, or are you ready to come when God calls you to step outside?
When you do take that step outside, I challenge you to count the stars—your blessings, those things God has put into your life to bring His light and His love to a darkened world through you.  And then, breathe, and begin to also count the stars that you cannot see, those that He can.
As you may know, Abram went on to become Abraham, truly the father of many nations, but it took stepping out of his tent, out of his comfort zone at the calling of God for him to begin to see the world God wanted to give him.
So, step outside… You will be amazed at what God has in store for you!
The founder of Grace & Faith 4U and the Grace & Faith Author Connection, Staci Stallings, believes in the power of taking the step God asks you to take when He asks you to take it.  This article was written three years ago–long before Grace & Faith as a reality.  But God was already here, and HE knew how to bring each of us to this place of connection. Amazing what simply letting Him lead can do! You can find more inspiration for the journey at Staci's blog:  Spirit Light Books http://spiritlightbooks.wordpress.com  where you'll always feel better for the experience!