Send to Kindle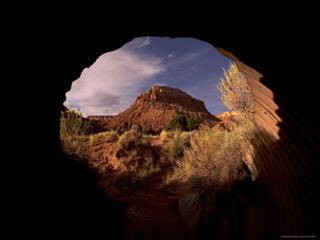 by Chad Young
"Therefore everyone who hears these words of mine and puts them into practice is like a wise man who built his house on the rock. The rain came down, the streams rose, and the winds blew and beat against that house; yet it did not fall, because it had its foundation on the rock. But everyone who hears these words of mine and does not put them into practice is like a foolish man who built his house on sand. The rain came down, the streams rose, and the winds blew and beat against that house, and it fell with a great crash." (Matthew 7:24-27, NIV)
As I've studied these verses, I've realized we all have areas of our "house" (or our lives) which we have built on the "sand" instead of building on the firm foundation of Christ. Two areas of my house which I've often struggled to build on Christ include my use of time and money.
For some of us, our use of time may be built on the sand. Perhaps we get caught up in the busyness of life.  Maybe we just waste our time texting or surfing the web. If that's the case, we need to learn to be better stewards of time by spending time with God and building relationships with others. Lives are the only things in this world that can last for eternity, which is why sharing Christ with others and building up other Christians in Christ is eternally significant.
For others of us, our finances may be an area of our lives built upon the sand. Perhaps we don't give part of our income to the Lord (who owns all our money anyway), or maybe we need to be challenged to give more back to the Lord by helping someone in need.
Other areas of our lives which we build on the sand instead of the solid rock of Christ are found in Jesus' famous Sermon on the Mount in Matthew 5-7. Those areas include prayer, evangelism, judging others, adultery, and worrying.
Also, we need to understand God has placed other Christians around us to help strengthen us and to help us replace areas of our lives built on the sand with the solid rock of Christ. Over the years, I've found other Christians more mature than me to mentor me and help me grow. If you've never been mentored, I'd strongly encourage you to find someone a step ahead who can share wisdom with you! There are blind spots in our lives, areas in which we didn't even realize we need to grow, and we can only grow in those areas if someone helps us.
What are the areas in your life built upon the sand? Think about your relationships with God and others, your time, your finances, your habits, and your activities. What are the areas you need to surrender to the Lord? What are the areas in which you need help from others to build you up? If you're not being mentored, is there someone around you with whom you could open up and share your struggles? Consider inviting that person to lunch or coffee to get to know them better and to share your heart. Confess any sin these verses reveal in your life, and make a commitment to take the action steps you need to take in order to build your house on a solid foundation in Christ Jesus.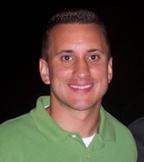 About the Author:
Chad Young is the author of Authenticity: Real Faith in a Phony, Superficial World, available at Amazon.  As Campus Crusade for Christ's director for the South Carolina Lowcountry with a scope of 25 college campuses and 70,000 students, Chad resides in Charleston, SC, with his wife Elizabeth and their four young children: Wyatt, Clark, Evelyn and Josilynn. He holds an undergraduate degree from Clemson University and a graduate degree from Georgia Tech; Chad worked in the paper industry for 6 years before going into full-time ministry. He has served on the staff of Campus Crusade for Christ for 9 years and has also written a discipleship training manual. He has a passion for helping students learn what it means to have an authentic relationship with Christ.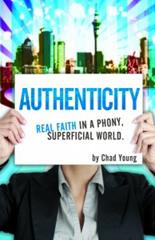 Check out Chad's book, Authenticity!
http://www.findingauthenticchristianity.com/authenticity-the-book/