Send to Kindle
Empire in Pine, Book Two
The Red Fury by Naomi Musch
c. October, 2011 Desert Breeze
ISBN 97812162520919
Price $6.99 ebook
Amazon: http://www.amazon.com/Empire-Pine-Book-Two-ebook/dp/B005VM6O5W/ref=sr_1_2?ie=UTF8&qid=1321292674&sr=8-2
Nearly a generation after The Green Veil, set in the great north woods of Wisconsin in the lumber era, Naomi's second story in the series, The Red Fury, ramps up the tension and tosses decorum to the wind in the hustling 1870s Midwest.
Lainey Kade found true love once, but after her fiancé's death, can't seem to hold onto another engagement. After a second humiliating breakup she's ready to leave town and reinvent herself. Adventure comes in the form of a lengthy business/pleasure trip with her brother and cousins when her father sends them to Chicago with sight-seeing around the state and cities expected.
In this time when nightmares still haunt those affected by the recent Civil War, a pair of young veterans roam the area, looking for adventure and a means to quell the grief at the loss of their parents. Kelly and Zane Beaumont live fast and furiously; Zane always on the edge as a card playing, pleasure-seeking high-roller and his younger brother Kelly his sidekick. The six young people meet briefly in Chicago, then again on the train north. They decide to travel together when they realize how well they get along. Lainey, definitely not looking for romance, pretends to be married to her cousin. She doesn't fool the sharp-eyed Zane for long, however. Her adventuresome unconventional spirit attracts him, but he buries any feelings deep, especially when it's obvious Kelly has fallen for her hard.
While staying in Green Bay, Lainey sketches. Her drawings present an opportunity for livelihood, which she seizes, much to the horror of her family. Lainey is insistent, however, and they reluctantly let her stay, deciding to reveal that she has inherited a piece of property in nearby Peshtigo. When she invites the brothers to check out the area, they decide to stop traveling and find work and stay in the growing lumber town. Zane and Kelly act as benevolent watchdogs and even accompany Lainey on a visit home for a wedding.
Lainey, Zane, and Kelly work hard at their respective jobs, tiptoeing around their feelings and in Zane's case, his demons. Kelly dreams of a future with Lainey, while she holds only platonic feelings for him and fights her admiration for the haunted Zane. A terrible accident, a horrific fire that gives rise to the title of the book, and the aftermath of devastation show them how precious life and faith are.
Naomi's attention to detail, scene and setting are pitch-perfect true to era. I felt the flames and terror of the great fire of 1871, the same night as the Great Chicago fire. I loved Lainey's spirit, mourned and rejoiced with them all as they realized dreams, loved, fought for life and independence, and breathed the smoke of history.  Another winner for those who revel in the drama of the past.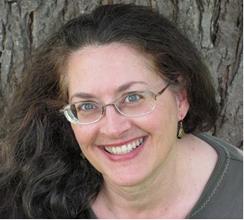 Reviewed by: Lisa Lickel, author of A Summer in Oakville, with Shellie Neumeier
Lisa Lickel is a Wisconsin writer who lives with her husband in a hundred and sixty-year-old house built by a Great Lakes ship captain. Surrounded by books and dragons, she writes inspiring fiction. Her novels include mystery and romance, all with a twist of grace. She is the editor in chief of Creative Wisconsin Magazine and of OtherSheep, a Christian sci fi/fantasy magazine.