Send to Kindle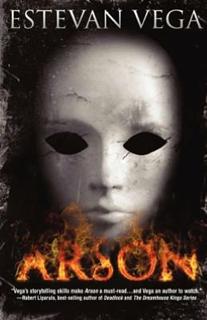 Arson by Estevan Vega (published May, 2011, by StoneGate Ink) is the story of Arson Gable, the typical, normal teenage boy with a few notable exceptions: he can control fire with his mind and he has been told all of his life that he killed his own mother. Arson is "cared for" by a senile grandmother, who never misses an opportunity to cut him down, verbally and sometimes physically. Arson's only escape is the lake near his house, the cool water the only thing that seems to cool his fire-creating rage.
The story begins to take off when new neighbors–with problems of their own–move in to the house next door. The 17-year-old daughter, Emery, continually wears a blank mask to hide a hideously-scarred face, the result of a childhood accident. When Emery, trying to get away from bickering parents, walks to the lake only to see Arson lying face-down in the water in an attempt to escape his own demons, she jumps in in an effort to save his life. A fast friendship blossoms between the two self-proclaimed "freaks."
Despite Arson's numerous and vehement assertions to the contrary, Vega does an excellent job of painting our protagonist as the typical teenager struggling with normal teenage issues: the lack of love from a parental-figure, lust, physical desire, and the overwhelming desire to be normal. He struggles over loving someone who does not love–someone who may, in fact, hate–him back, and the deaths of those close to him.
Emery struggles with another aspect of teen life–parents who have emotionally abandoned, but remain physically present. Her father, before the book's beginning, had, because of his alcoholism, lost his pastorate. Emery's mother, bitter over the alcoholism and the loss of "their" church finds solace in work. Both claim to be concerned about Emery and her emotional well being, both her mother and father desperately hate the mask she chooses to wear, but both also have a habit of abandoning Emery to her own devices while they fight themselves and each other. Vega does an excellent job of capturing the darker side of being a pastor's kid (or a pastor's wife)–the crushing, rarely-expressed, feeling that everyone and everything in the pastor's life is more important than his or her family.
Arson is a well-written, engaging story. The characters are extremely believable, and I even found myself wanting to encourage Arson to do the right (or noble or selfless) thing. It is a quick-enough read, and even without the cliff hanger-type ending leaves you wanting for a sequel. (The sequel, Ashes, was released in September, 2011.) Vega spins a good yarn and does it well. I highly recommend the book and cannot wait to read more from this engaging, youthful new author.
You can buy Arson at Amazon in paperback: http://www.amazon.com/Arson-ebook/dp/B0052ZRKAG/ref=sr_1_1?ie=UTF8&qid=1326491344&sr=8-1
*~*~*~*~*~*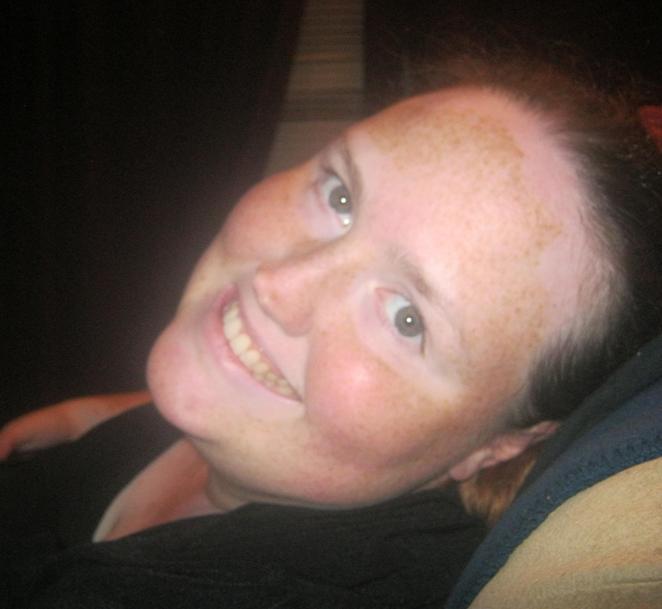 RM Strong's own book "Karis" is now available on Kindle, Nook, iPad, and more!
Only $2.99!
Amazon
Barnes & Noble